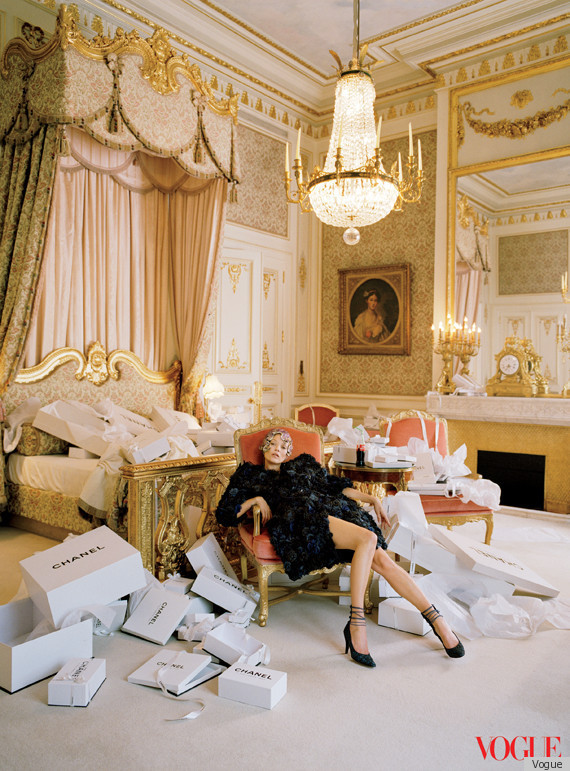 The British supermodel lives out almost every girl's fantasy life in Vogue's April Issue as she glams it up at the Ritz Paris (shot by Tim Walker no less). Kate is swathed in haute couture and struts around the opulent hotel in shoes I wish I could wear without breaking a leg (or both). The Ritz was once the place Coco Chanel called home and in this shoot, I can see why.
Gush at Kate's spread below and read the full article at Vogue.
Ok stop dreaming now, it's over.